SeaMonkey 2.30 - new version 18.10.2014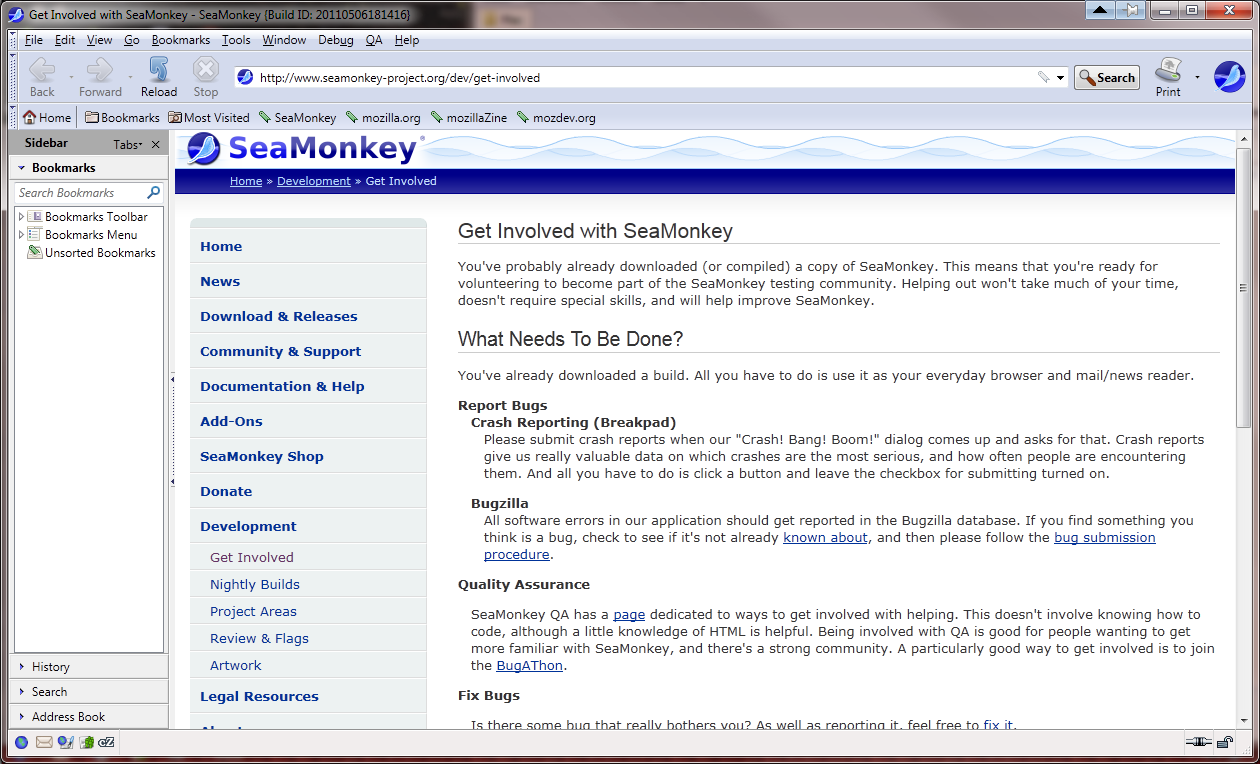 SeaMonkey
(source:seamonkey-project.org)
SeaMonkey
Web-browser, advanced e-mail, newsgroup and feed client, IRC chat, and HTML editing made simple—all your Internet needs in one application.
SeaMonkey 2.30 released
OMTC (Off Main Thread Compositing) has been enabled by default on Windows.

OpenH264 support (sandboxed) has been added.

A new CSP (Content Security Policy) backend was implemented.

Support for connecting to HTTP proxies over HTTPS was implemented.

Improved reliability of the session restoration.

WebCrypto support has been enhanced: Added RSA-OAEP, PBKDF2 and AES-KW support, implemented wrapKey and unwrapKey, enabled import/export of JWK-formatted keys.

Fixed several stability issues.
SeaMonkey portable download